Published on 2007-07-26 22:21:22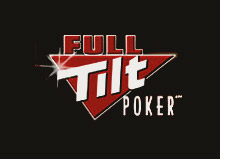 Did you ever wonder what kind of deals the pros get at Full Tilt Poker? Here you go:
For starters, most of the pros get a monthly "salary", which is deposited into their Full Tilt Poker accounts. Obviously they are encouraged to use that money at the tables instead of just withdrawing the money, but they are free to do with it however they wish.
Most of the original pros at the company, including Phil Ivey, have equity stakes. Newer pros don't receive stakes in the company.
All pros receive 100% of their rake back at the end of each month. This is deposited straight back into their accounts, and is done to encourage them to play.
All pros are expected to put in a certain number of hours per week on the tables, and are encouraged to mix up their play (lower and higher limits.) If you seeing a "pro" playing low stakes, this is probably why.
Some pros are paid an hourly "wage" for each hour that they put in at the tables. Not all pros receive this.
All pros receive a bonus if they appear on television at a poker tournament wearing Full Tilt Poker gear.
Wonder why Full Tilt Poker accompanied Mike Matusow to the cage after his second place finish at the Bellagio Cup III? That is because they had staked Matusow in the tournament. Full Tilt Poker pros, depending on who they are, can choose to be staked into major tournaments. Full Tilt Poker doesn't offer this to all of their pros, but definitely extends the offer to their bigger-name pros, including Matusow and others.
Contrary to rumors, Full Tilt Poker does not have a policy of staking their players in cash games. From the two pros that I have talked to, players play with their own cash.
Most Full Tilt Poker pros do not have access to personal information about other players. For instance, Mike Matusow can't get the name and personal details of another high limit player. I am sure that the players high up in the company, including Chris Ferguson and Howard Lederer, could access this info if they wanted, but I don't see the reason.
And lastly, no -- there is no pro "kill switch." And pros can't see other player's cards. Just in case you were wondering.
--
Filed Under:
Poker Room News
|
Miscellaneous Poker Articles