Published on 2007-07-16 22:44:17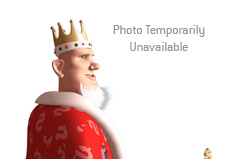 I don't know why Chad Batista doesn't get more respect. He is clearly one of the top poker players around. Is it because he doesn't dress like he's just about to go to church? Is it because his grill blinds other people at the table? Who knows, but he is completely sick.
The last few weeks are a great example of just how good Lilholdem954 is. First off, he makes a WSOP final table, pulling down over $100k in the process. Then, about a week later, he makes the final table of yet another $100r (how many final tables of the $100 rebuy has he made, I've lost count.) Then, to top that off, using his "JSE81" account on Full Tilt Poker, Chad takes down the million dollar guaranteed event this past weekend, bringing home over $200k in the process. So now he has a win and a third place in the big weekly tournament on Party Poker, and a win at Full Tilt Poker's big weekly tournament. Add that to a recent $1k Full Tilt Poker tournament win and countless high finishes on Pokerstars. Chad Batista is one of the most consistent and excellent players around, and I am amazed that more people don't agree. I put him up there with Sorel Mizzi as the two top players around right now.
Batista has well over a million and a half dollars in total online wins, and over $500k in live cashes. Can anyone doubt his skills?
--
Filed Under:
Online Poker Tournament Results