Published on 2007-07-16 09:53:09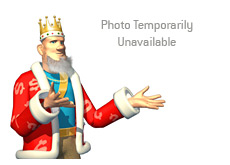 What is it about poker players from Waterloo? Adam Junglen absolutely destroyed the final table of the Pokerstars Millions en route to taking down $199k. The final hand of the tournament came down with Junglen slow-playing Aces and flopping a full house, and having his opponent push in all of his chips on the turn drawing completely dead. That's the way to want to finish off a major Sunday tournament.
This will end a few months of frustration for Junglen, as he has come extremely close to taking down a bunch of major tournaments but has just fallen short each time. Junglen is not yet old enough to play in Las Vegas, but when he is old enough, watch out. The likes of Junglen, Jeff Garza and Jimmy "Gobboboy" Fricke are likely to destroy the World Series of Poker once they are old enough to play.
Congratulations to Adam. The best part about Junglen's win is that he will pay no tax on the winnings, as he is a resident of Canada.
--
Filed Under:
Online Poker Tournament Results