Published on 2007-05-15 08:10:52
Consider this a rumor only at this time, but my well-placed sources have told me that Jamie Gold, the winner of the 2006 World Series of Poker, was the big loser over the first few days of taping for the fourth edition of the show, High Stakes Poker.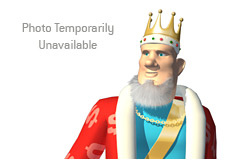 For anyone who watched the show last year, Jamie Gold did not play very well. He famously tried to bluff Brunson when Brunson was holding the nuts, and he generally did not play very well. His style of playing many, many pots and trying to bluff out his opponents didn't work when he was playing against a seasoned crop of veterans. I mean, can you honestly imagine the likes of Doyle Brunson and Daniel Negreanu getting bluffed out by Jamie Gold, with Gold flipping up a 2 6 on a board filled with overs, like he did over and over again at the 2006 World Series of Poker?
My sources tell me that Gold busted out of the taping, losing $550k in the process. Again, these are just rumors at this time, but my sources are usually right about these types of things. My sources also tell me that Gold did very well in the side games and made a killing playing 50/100 No Limit Hold'em at the Bellagio.
Stay tuned for the fourth season of High Stakes Poker, and we'll see what is fact, and what is fiction.
Technorati Tags:
jamie gold
-
world series of poker
-
high stakes poker
--
Filed Under:
Poker on TV