Published on 2007-04-21 00:20:21
Kristian "Kris85" Kjondal, quite possibly one of the best young online poker players in the world today, has just inked a sponsorship deal with BetonBet. Terms of the deal have not been disclosed to the general public, by from what we have heard, BetonBet will be putting Kjondal into some major tournaments across the world, paying his entry fees and expenses, in return for Kjondal wearing BetonBet gear at the tables and helping to promote the site.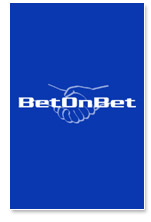 BetonBet's investment in Kjondal paid off almost immediately, as Kjondal made the final table of the EPT Monte Carlo, finishing in 4th place and taking home over $600k in cash. Kjondal was sporting BetonBet gear throughout all of this tournament, and the site will get quite a bit of exposure when the final table airs on television. The 21 year old player also made the money at the EPT Baden earlier this year.
Kjondal is now crossing the globe, and will be playing at the WPT World Championship at the Bellagio which kicks off tomorrow.
--
Filed Under:
Poker Room News