Full Tilt Poker for Macs Software
Published on 2009-05-27 02:13:11
Click Here to Download Full Tilt Poker For the Mac
I have to give credit where credit is due.
Full Tilt Poker was the first poker room (that I am aware of) to port their software package (the entire package, without core pieces of the software missing) to the Mac.
Other rooms tried to cheap out by telling their Mac users to "buy some Windows emulation software". A slap in the face to those of us who use (and love) our Macs.
Full Tilt Poker, for all of their faults, recognized that they had the skills and the money to do a proper port of their software over to the Mac. So they did. Their Mac software is fully functional and has been available for download for years now.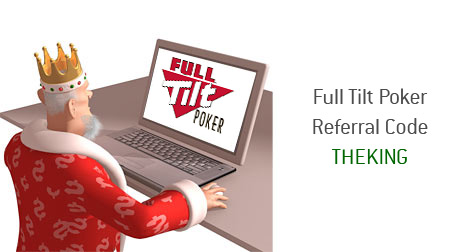 Full Tilt released their software WAY before Pokerstars released theirs. Other rooms direct their Mac users to lame, stripped-down versions of their software that is available through a pop-up window in the user's browser. Unbelievable.
These rooms are literally making MILLIONS of dollars of day, and they can't hire a development team to create a fully-functional version of their software for Mac users.
Full Tilt Poker got this right, and they are still reaping the benefits to this day.
As mentioned, everything that is available for PC-using Full Tilt Poker customers is available for Mac customers. There are no limits as to how many tables that you can play at one time. There are no limits to the types of games that you can play. There is no missing functionality.
Full Tilt Poker is heaven for a Mac user. They rolled out the red carpet years ago for faithful users of the Mac, and you should reward them by opening up an account at their site.
There is a reason why FTP is the second largest online poker site in the world.
Not only do you get to play poker on your Mac, but FTP will also give you a sign-up bonus of up to $600 when you make your first real-money deposit on the site. No strings attached.
In order to qualify for this bonus, you simply need to do two things my Mac-using friends:
1. Download the software here.
2. Enter
THEKING
when prompted for a "Full Tilt Poker referral code" during the sign-up process.
That's it! Just deposit money onto the site, and you will be off to the races.
Full Tilt Poker Software for the Mac -->
Click Here
--
Filed Under:
Miscellaneous Poker Articles