Up to $500 Free


Visit PartyPoker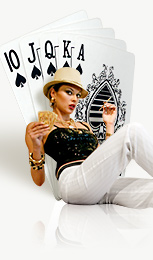 Online Poker Tournament Results



Results from some of the largest online poker tournaments in the world, including the WCOOP, FTOPS and many others.

Back to Blog Archive


Sami "Lrslzk" Kelopuro Takes Down $10k SCOOP Main Event

The 2011 SCOOP (Spring Championship of Online Poker) is now in the books after Sami "LrsLzk" Kelopuro took down the High buy-in ($10k) main event for $504,691.09. In addition to the $505k, Kelopur...

--

"RichieRichZH", "JackQKA" Win Big Sunday Tournaments

Poker players across the world turned out in droves on Sunday to compete in two very big online tournaments - the Sunday Million on Pokerstars and the FTOPS XV main event on Full Tilt Poker. In to...

--

"BadCardsAA" Wins FTOPS XV $2,500 NLHE Event

Raj Vohra, also known as "BadCardsAA" on Full Tilt Poker, has just taken down event #22 of FTOPS XV ($2,500 2-Day NLHE). The event, which featured guaranteed prize money of $2 million, received a ...

--

Chad Batista Wins FTOPS Event

A familiar name took down a FTOPS event on Sunday evening, as Chad "jse81" Batista won Event #10 for $225,000. Batista, who is also known as "lilholdem954" on Pokerstars, managed to navigate his w...

--

"Halfrek" Continues To Go Deep in FTOPS Events

"Halfrek" went deep in yet another FTOPS event on Thursday night, finishing in third place in Event #3 ($500+$35 NLHE 3X Shootout) for $36,450.00. "Halfrek" has performed extremely well in the FTO...

--

"Browndog19" Wins $25k Heads-Up PLO Championship on Full Tilt Poker

Andrew "Browndog19" Brown won the Full Tilt Poker $25,000 Heads-Up Pot Limit Omaha Championship on Saturday, successfully navigating through a shark-filled field to take down the title. 35 players...

--

Yevgeniy "Jovial Gent / bballer88" Timoshenko Wins Two Major Tournaments in One Night

Not a bad life. Hours after taking down the WCOOP main event for over $1.7 million dollars, Yevgeniy Timoshenko (known as "bballer88" on Full Tilt Poker and "Jovial Gent" on Pokerstars) took down ...

--

Dan "djk123" Kelly Looks To Win His Third WCOOP Bracelet

The final table of the 2009 WCOOP main event is now set, and Dan "djk123" Kelly is in excellent shape to take down his third WCOOP bracelet. Kelly is currently on the heater of a lifetime, having ...

--

"ElkY" Wins - Again

Bertrand "ElkY" Grospellier took down WCOOP #43 ($215 NLHE) earlier this morning, capturing his second WCOOP (World Championship of Online Poker) bracelet in the process. This is Grospellier's sec...

--

Jason "TheMasterJ33" Dewitt Leads WCOOP Main Event After Day 1

The WCOOP main event has now been paused, and Day 2 will pick up at 17:00 ET on Monday afternoon. 2,144 players registered to play in the main event this year, which ended up creating a total tour...

--

David "RugDoctor" Williams Wins WCOOP #42 ($2,100 8-Game)

Poker pros are starting to flex their muscles in the 2009 WCOOP, as another well-known player has managed to take home a WCOOP bracelet. David "RugDoctor" Williams managed to outlast 244 other pla...

--

Bertrand "ElkY" Grospellier Takes Down WCOOP #38 for $232,730

Bertrand "Elky" Grospellier added another major poker tournament title to his collection early Saturday morning after taking down WCOOP #38 ($530 NLHE [1R1A]). "ElkY", who is a Team Pokerstars Pro...

--

"XTheDecanoX" Wins Ridiculously Long WCOOP #16 Event

"XTheDecanoX" overcame 1,557 other players and some poor planning from Pokerstars to take down the $1,050 NLHE event (#16) at the 2009 WCOOP earlier this morning. For some strange reason, Pokersta...

--

"Poligraph" Takes Down FTOPS XIII Main Event

"Poligraph" successfully navigated through a 5,306 player field to take down the FTOPS XIII main event earlier this morning. For his victory, "Poligraph" took home over $453k. "Inoriisss", who succ...

--

$25k Heads-Up Championship Recap, "durrrr" vs "Ziigmund", More

The $25k NLHE Heads-Up Championship on Full Tilt Poker wrapped up on Sunday afternoon, with "TheASHMAN103" eventually being crowned the champion. "TheASHMAN103" defeated Full Tilt Poker "red pro" D...

--

"Kaketka", "da_professional" Both Turn in Amazing Performances on Sunday

Who turned in the better performance this weekend on Full Tilt Poker? "Kaketka" or "da_professional"? Let's start with "Kaketka". "Kaketka" got his Sunday off to a strong start by taking down...

--

Dutch "Dutchalicious" Boyd Takes Down FTOPS Event #19

Dutch Boyd, who plays under "Dutchalicious" on Full Tilt Poker, took down the Limit Razz event at the FTOPS earlier this morning. Dutch managed to navigate through a very tough field that included ...

--

SLOPPYKLOD Continues To Dominate

Few players have been able to match the consistently great play of Chris "SLOPPYKLOD" Klodnicki this summer.

Not only has he done extremely well for himself online, but he also had an extr...

--

Dorinvandy Wins; Chris "Money800" Moneymaker, Orel Hershiser Make Deep Run in WCOOP #5

Sunday was a great day for online poker.

You had the conclusion of the two-day $25k Heads-Up Pot Limit Omaha event on Full Tilt Poker (eventually won by "slaktarn", with Patrik Antonius fi...

--

Negroblanco Leads $2500 Two-Day FTOPS Event on Full Tilt Poker Heading Into Final Day

942 entered into the $2500, two-day No Limit Hold'em event (FTOPS Event #22) on Saturday. Play has now been paused with 73 people remaining and will pick up on Sunday afternoon. The event had a $2 mil...

--

Halfrek Takes Down Two FTOPS VIII Events

The player known as "Halfrek" had the FTOPS of a lifetime, taking down both the $1k NLHE event on May 12th and the two day $2500 NLHE event that ended on Sunday, May 18th. "Halfrek" became the first p...

--

Hevad "RaiNKhaN" Khan Is On a Roll

Hevad "RaiNKhaN" Khan has been on a tear as of late.

If you don't know who Hevad Khan is then you need to go and watch some repeat broadcasts of the 2007 World Series...

--

"THE__D__RY" Continues His Hot Streak

Danny "THE__D__RY" Ryan is currently sitting third in chips heading into the final table of the EPT Copenhagen event. He is in the midst of an incredible run that has seen him makes hundreds of thousa...

--

"Csimmsux" Takes Down Two-Day, $2500+$120 FTOPS Event on Full Tilt Poker

"Csimmsux" overcame an extremely tough field that was stacked with professional talent on Sunday to take down FTOPS Event #17. This was the $2500+$120, two-day No Limit Hold'em event that started o...

--

Danny "THE__D__RY" Ryan Comes Painfully Close to FTOPS Title

Danny "THE__D__RY" Ryan had fought valiantly throughout FTOPS Event #12. He had been one of the short stacks throughout most of the final table. When "DDBeast" was eliminated in third place, "ilike...

--

Russell "rdcrsn" Carson On a Major Heater Right Now

Russell "rdcrsn" Carson is a great poker player. "Major heater" isn't meant to imply that he is an average poker player who simply got lucky for a week. "rdcrsn" is in fact a great poker player whose ...

--

Vietcong01 - Really Good or Really Lucky?

Juan Maceiras "Vietcong01" Barros is certainly one of the most talked about and polarizing online poker players today. There is no real middle ground when it comes to "Vietcong01". You have the peo...

--

Dario "Dariominieri" Minieri Is Currently on a Massive Heater

You probably know who Dario Minieri is. You may have seen him playing on TV at the 2007 World Series of Poker, when he amassed a huge stack and then lost it in rapid fashion. You may know him as...

--

"TheCleaner11" Wins First Ever $5200 Freezeout on Pokerstars

"TheCleaner11" overcame some very tough competition to take down the first ever $5200, Winner-Take-All Freezeout on Pokerstars on Sunday. This was the first week that the tournament ran on Pokersta...

--

Ultimatebet Online Championship 2 (UBOC 2) Gets Underway This Friday

Ultimatebet.com's answer to the WCOOP and the FTOPS gets underway this Friday, as the second edition of the Ultimatebet Online Championship gets underway. Ultimatebet is guaranteeing $2 million dol...

--

Bill Ivey on a Major Tear Right Now

Bill Ivey, real name Lee Gaines, is on a major, major tear right now. You may know Lee best from his $100k in 100 days challenge, which he successfully completed way back when. At the time, Lee was...

--

Chris Vaughn Wins Back to Back Sunday Million Tournaments

Chris Vaughn pulled off one of the most impressive accomplishments ever in online poker, winning the Full Tilt Poker $1 Million dollar Guaranteed tournament one weekend, and then winning the Sunday Mi...

--

Is Chad "M8kingMoves" Batista the Best Online Tournament Player Ever?

This question is sure to draw some strong responses. I am not sure if I can think of an online poker player who is more polarizing than Chad Batista. People seem to really love him or really hate h...

--

Which Players Are the Next Most Likely to Join the Million / Million Poker Club?

About a week ago, I was speaking with someone about Annette "Annette_15" Obrestad. The person that I was speaking with mentioned that Annette was one of the few people who had ever cashed for over a m...

--

Zangbezan24 Wins Yet Another High Stakes Showdown on Pokerstars

Zangbezan24, aka Imper1um, aka Sorel Mizzi, is on an incredible roll as of yet. Forget chopping the Irish Poker Open. Forget finishing well in the WPT Championship. Forget winning a FTOPS event (again...

--

Chad Batista Has a Crazy Couple of Weeks

I don't know why Chad Batista doesn't get more respect. He is clearly one of the top poker players around. Is it because he doesn't dress like he's just about to go to church? Is it because his grill ...

--

Adam Junglen Wins the Sunday Million

What is it about poker players from Waterloo? Adam Junglen absolutely destroyed the final table of the Pokerstars Millions en route to taking down $199k. The final hand of the tournament came down wit...

--

"DuckU" Wins Back to Back Full Tilt Poker Sunday Tournaments

"DuckU" has just taken down yet another FTP Sunday tournament, as he won the $400k Guaranteed tournament just a week after he took down the $750k Guaranteed tournament.
click here. Actionjeff popped up on 2+...

--

Actionjeff Has In Fact Won the Sunday Pokerstars Million (Sort of)

Here is an interesting piece of online poker information that many of you out there might not know about.


--

E-Daddie Takes Down PokerStars $1050

E-Daddie took down the PokerStars $1050 tournament on Sunday evening, winning over $290k in the process, as he busted out 2004 World Series of Poker champion Greg Raymer. Raymer, short-stacked, pushed...

--

RA1946 Takes Down Party Million Guaranteed

With 1820 entrants and a prize pool of 1.09 million, ra1946 outlasted the field and won the first prize of 229k after 7 hours of battle. The top 10 finished up: 1) ra1946 2) veryfastcar 3) Wa...

--






| | | |
| --- | --- | --- |
| | TOP POKER ROOM BONUS OFFERS | |




Get a $1000
New Player Bonus


Click to Visit Bet365 Poker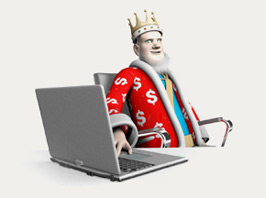 Poker for Macs



Up to $600 Free - Click to visit PokerStars